Commissioner Elisa Ferrera joined the opening of 11th EUSDR Annual Forum.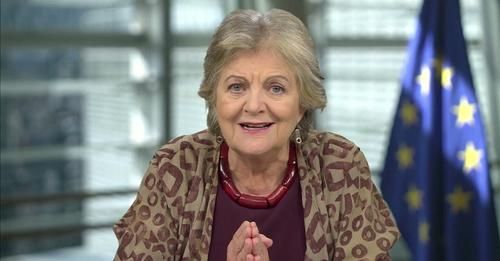 She noted the steps taken by the EU to support Ukraine and emphasized that Ukraine coped very well with the important task of Presidency of the macro-regional strategy, even despite the full-scale invasion of russia.
«Ukraine has set its course firmly on the European track. This year Ukraine became the first non-European country to coordinate the activities of the 14 countries that together make up the Danube Strategy.
Today, dear colleagues, the highlight is not the aggression of autocracies, but rather the cooperation of democracies. We celebrate the achievements of the Danube Strategy, including those under the Ukrainian Presidency and we look forward to the future». EU Commissioner noted that we must accelerate cooperation, for example in terms of energy supply chains and cooperation in renewable energy.